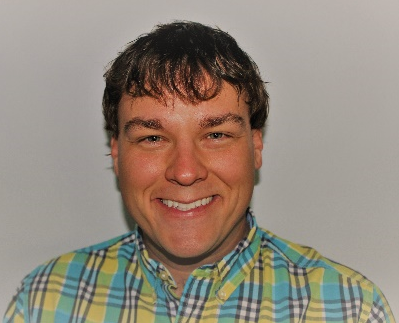 Zachary Schnell, M.S.
Graduate Student in Occupational Safety
(East Carolina University)
Pamlico Community College
(Environmental Science Program Coordinatory and Instructor)
It's always worth reading the emails you receive because you never know what opportunities they might present. This became true for me after receiving a BCSP scholarship opportunity sent by Dr. Michael Behm from East Carolina University. The Board of Certified Safety Professionals graciously offered a $5,000 scholarship for current occupational safety program graduate students. After realizing that I qualified to apply, it seemed obvious that I should give it try.
Occupational safety has not always been my first field of study, but it has slowly made its way into my career and future educational work. It all started back when I was a Peace Corps volunteer living in the Philippines as a coastal resource management extension worker. When the world's 2nd strongest super typhoon, Haiyan, made landfall there, my safety training and experience proved to be quite useful. Serving as the safety officer for my region, I had to consolidate my fellow volunteers, and prepare for the worst. Unknowingly at the time, but this experience made me realize just how important safety training can be for people and their communities.
After my experience in the Philippines, I became the environmental science instructor and program coordinator at Pamlico Community College. It was at PCC, that I felt the need to integrate safety training into the program and start to diversify the environmental science students' skills to accommodate the ever-changing job market. While working on new safety credentials, I came across the ECU M.S. in Occupational Safety program and thought it would be a great opportunity to further my skills and research to pass along to students and the community. It has been a lot of fun being a student again in the ECU program to continue to learn from the instructors and fellow students in the program. I would like to thank the BCSP organization for providing opportunities like this scholarship. Having additional financial support helps progress my studies, which ultimately gets passed down for students. I am looking forward to continuing the M.S. program and being a life-long learner to provide any support I can.