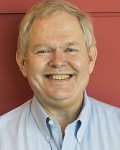 Jay Sprankle, CSP
Occupational Safety Manager
North Carolina State University
Jay started his safety career in 1990 and joined ASSE in Dec. 1992. He has served as our Chapter Treasurer for ten years, having started in the NC Chapter ASSE as newsletter editor, around 1993. He did the newsletter for a couple of years then moved up the chairs to Secretary, President-Elect, and President in 1997, then Past President and Delegate.
Jay holds a degree in chemistry from the University of North Carolina at Chapel Hill. He spent ten years in R&D at Union Carbide Ag Products Co., in RTP, where he was also in charge of the Emergency Response Team, before becoming R&D Safety Coordinator. He outlasted three corporate mergers and acquisitions and left the chemical industry as Safety, Environment, & Distribution Manager for Bayer Crop Science. Jay then, spent seven years in consulting with Weston Solutions Inc., managing safety for the Nortel Networks account before he went into the public sector. Jay was the Safety Operations Engineer with the NC Department of Transportation and for the past four years has been the Occupational Safety Manager at NC State University.
He served on the Board of the Central Carolina Occupational Safety & Health (CCOSH) School, a safety professional development conference (PDC), formed by the NC Chapter of ASSE, the Triad Chapter, and NC OSHA. Jay held several Board positions for this organization, including two terms as CCOSH president.
Regarding his time with ASSP, Jay observes that "A lot has changed and a lot hasn't: E-mail, electronic meeting registrations (we used to do it by phone), meeting notices, newsletters, and online resources from Society have made it easier than ever to communicate with members. On the other hand, it's still difficult to find meeting places, and it's still hard to get most members to come to meetings. I've met a lot of friends and gotten a lot out of participating in the NC Chapter. My last three jobs are because of those associations. I always tell members and potential members, you get out of ASSP, what you put into it. The real value of ASSP doesn't come from any website, journal, or PDC. It comes from meeting people and working together at the local Chapter level."
You can see his full profile on LinkedIn: Link